10 Stunning Wedding Reception Dresses for Every Bridal Style
A suitable wedding gown may completely improve your looks, so for many ladies, it's an opportunity to change into something that's not only interesting and fashionable but also practical. There are wedding gowns to fit any bridal style, even if you're having a simple garden ceremony or a dazzling black-tie wedding.
Make a wish list here. To sum it up, picking just one wedding gown might be challenging. We summarise every type of wedding ceremony attire you could desire.
Short Dress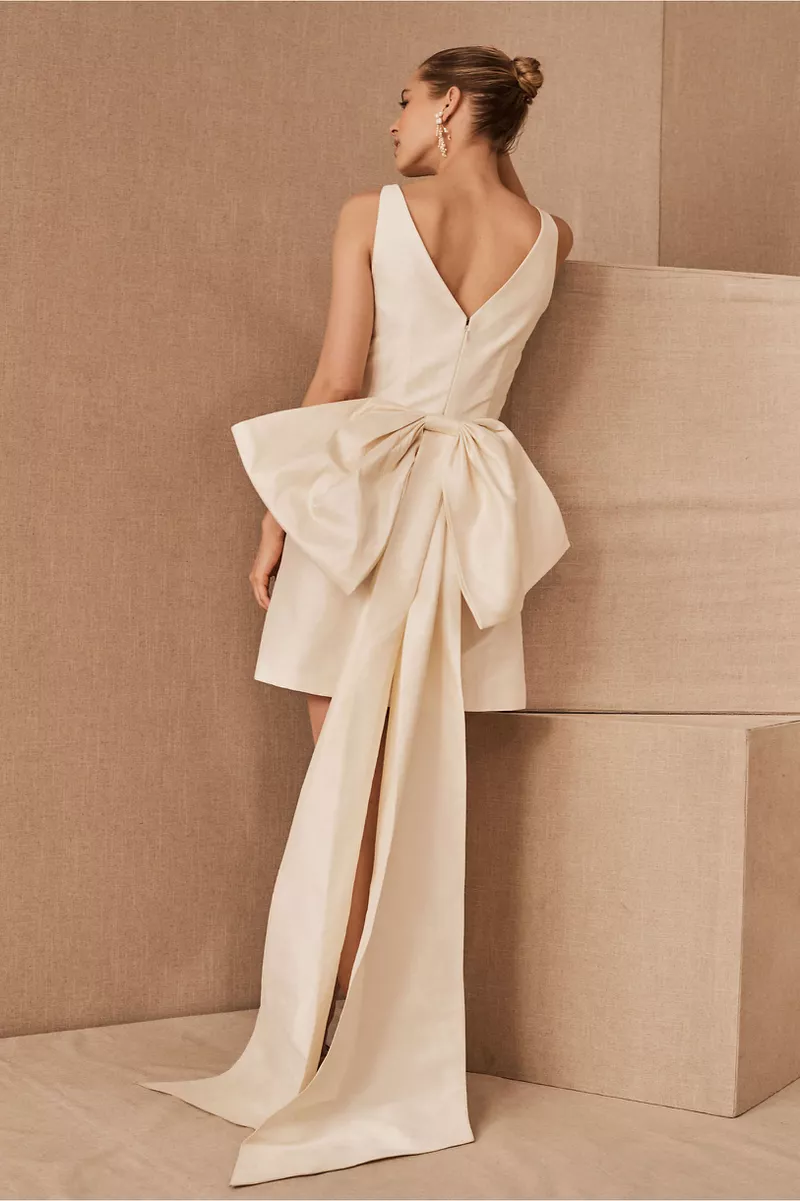 Achieving a gorgeous look with a shorter skirt yet a lot of flares is an artwork. This wedding dress style is waiting for you, whether you're exchanging vows, organizing an informal reception, or simply seeking an excellent reason to show off a beautiful pair of shoes. Even if you still want to try going the traditional way and go for a long one, you can still try the short dress for other wedding-related events.
Florals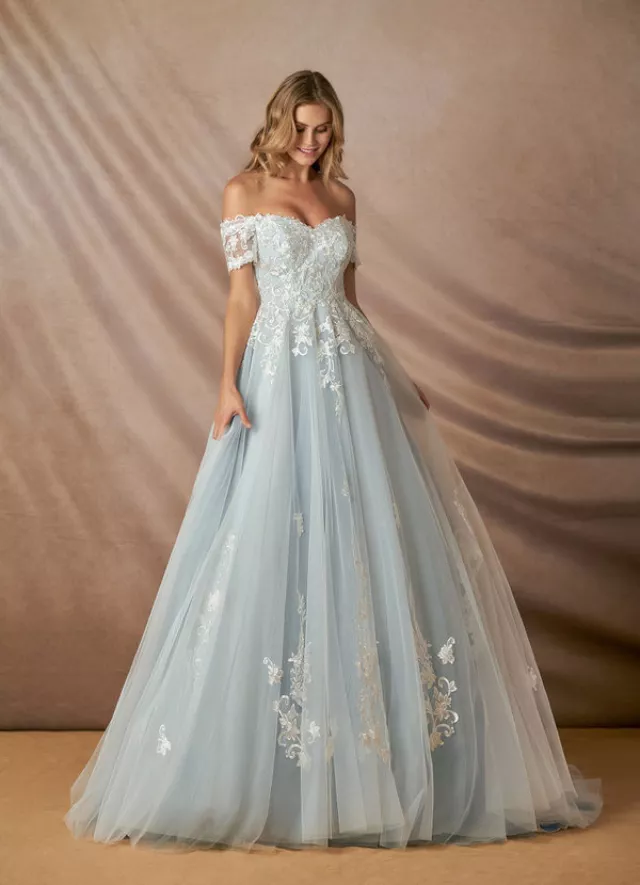 No rule says you must wear white to the marriage ceremony or any of the additional events. While floral themes and bridal gowns are a classic combination, bright accents like rosettes and needlework give this long-standing style a beautiful twist. Pastel floral accents are a much more subtle approach to contrast the marriage day appearance if a full-on multicolored gown seems like a fashion risk.
Off the Shoulder Sleeves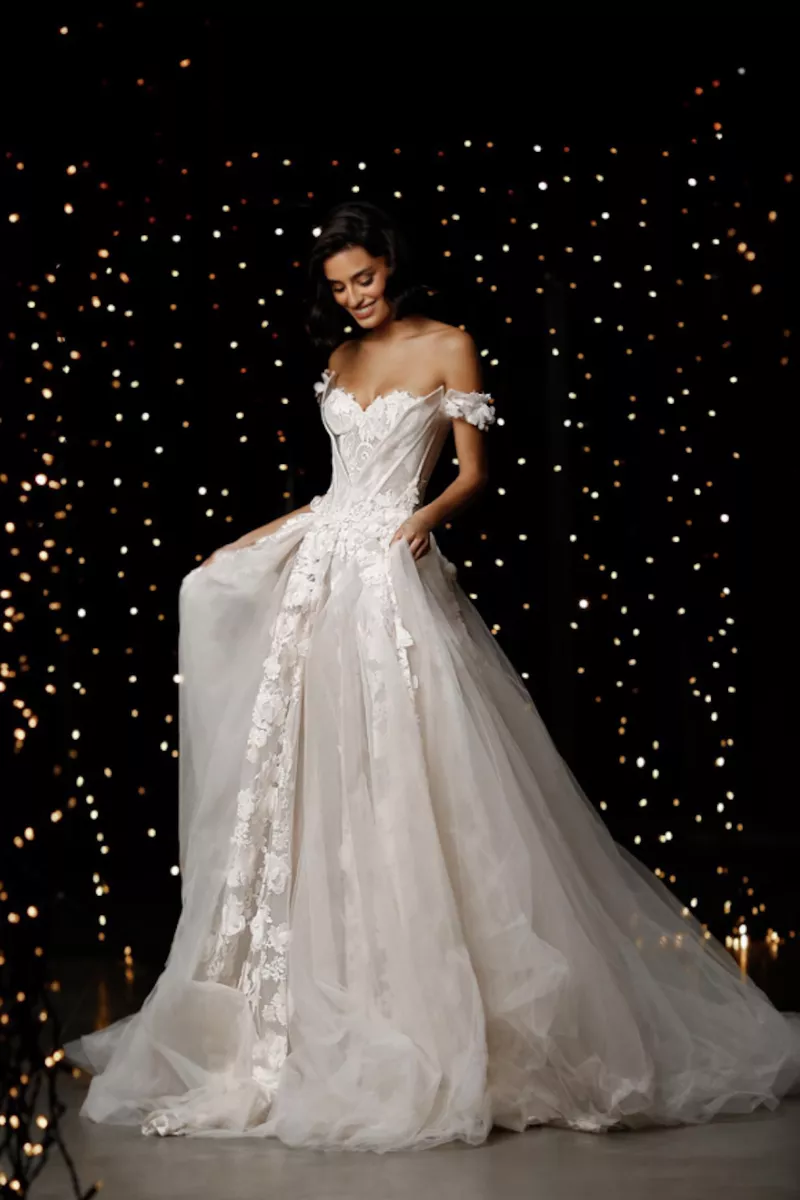 This design is the embodiment of timeless elegance, featuring loose-fitting, off-the-shoulder sleeves and a figure-flattering neckline. Your wedding day is the perfect opportunity to channel your innermost romantic, and off-the-shoulder sleeves seem to be all about love. The decollete is highlighted by the variable neckline, which can be adjusted to any design and fabric.
Feathers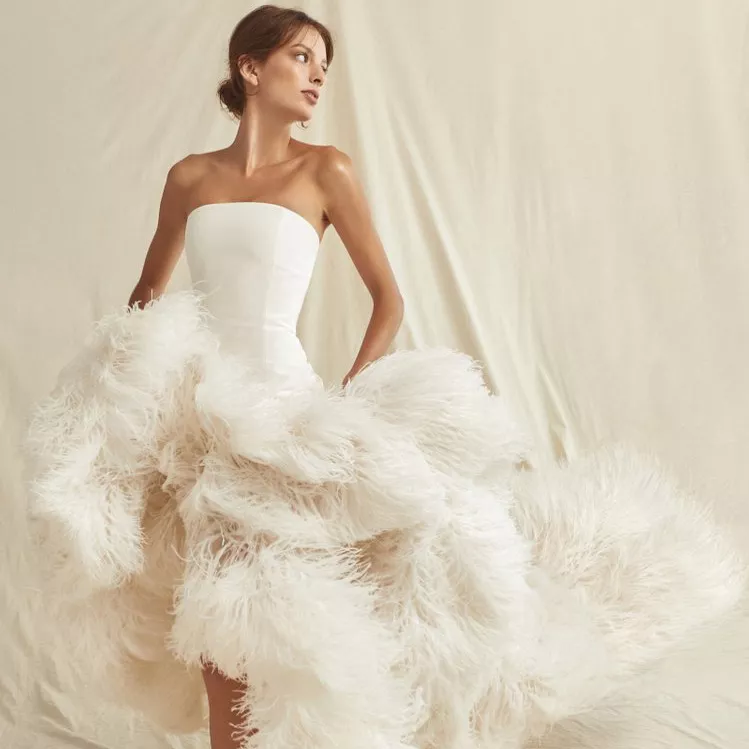 Feathers are another over-the-top adornment that designers adore incorporating into bridal gowns. This lovely accent adds sparkle to any wedding gown, whether you decide for delicate, barely-there strands or feathers that make a significant kick.
Pants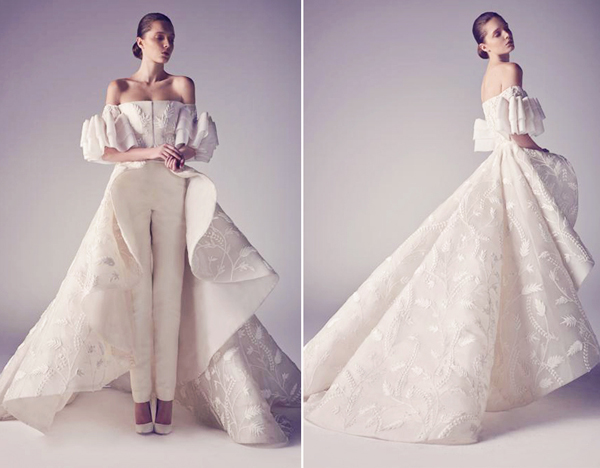 Well, not exactly a dress, but it's the 21st century, after all. If it's time to break stereotypes, wedding it is. Those elegant gown alternatives are easy to wear, figure-flattering, and highly trendy. It's nearly difficult not to feel like a fierce woman when wearing one of those fitted suits.
Slip Dresses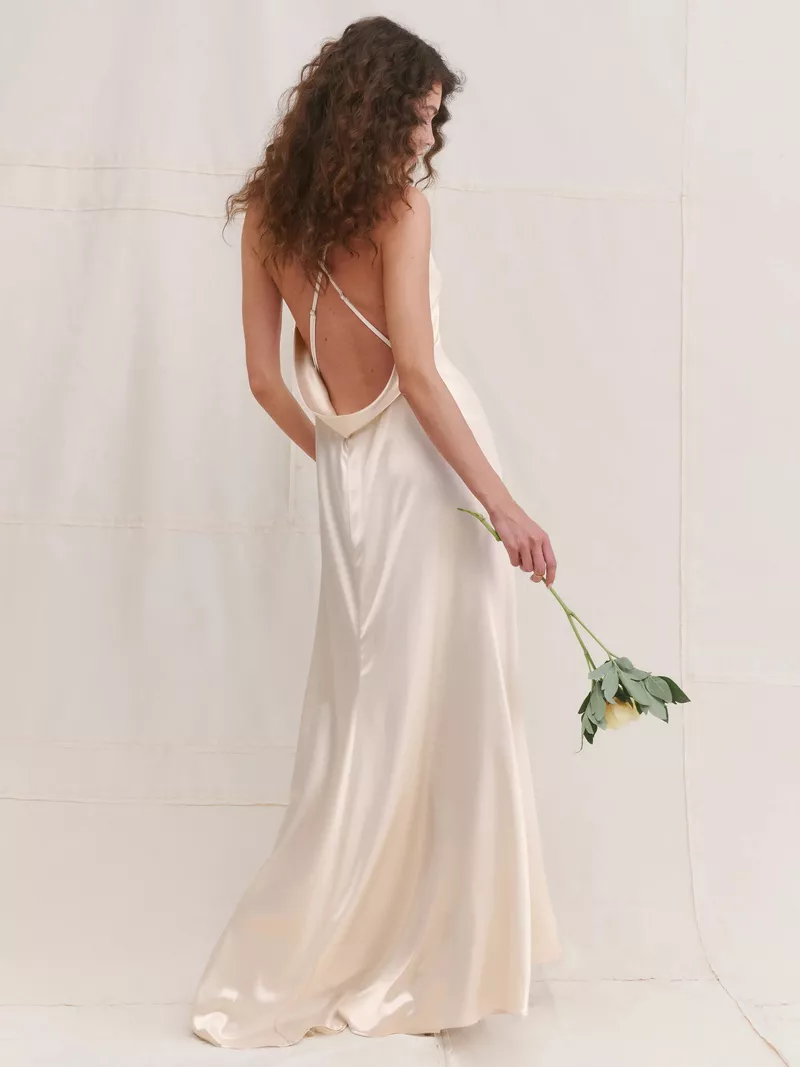 The sleek design, directly inspired by stylish celebrities from the 1990s, makes a comeback in wedding couture. A curve-skimming satin gown is excellent for a more traditional wedding, while an airy design with slim straps is best suited for a getaway wedding.
Ruffles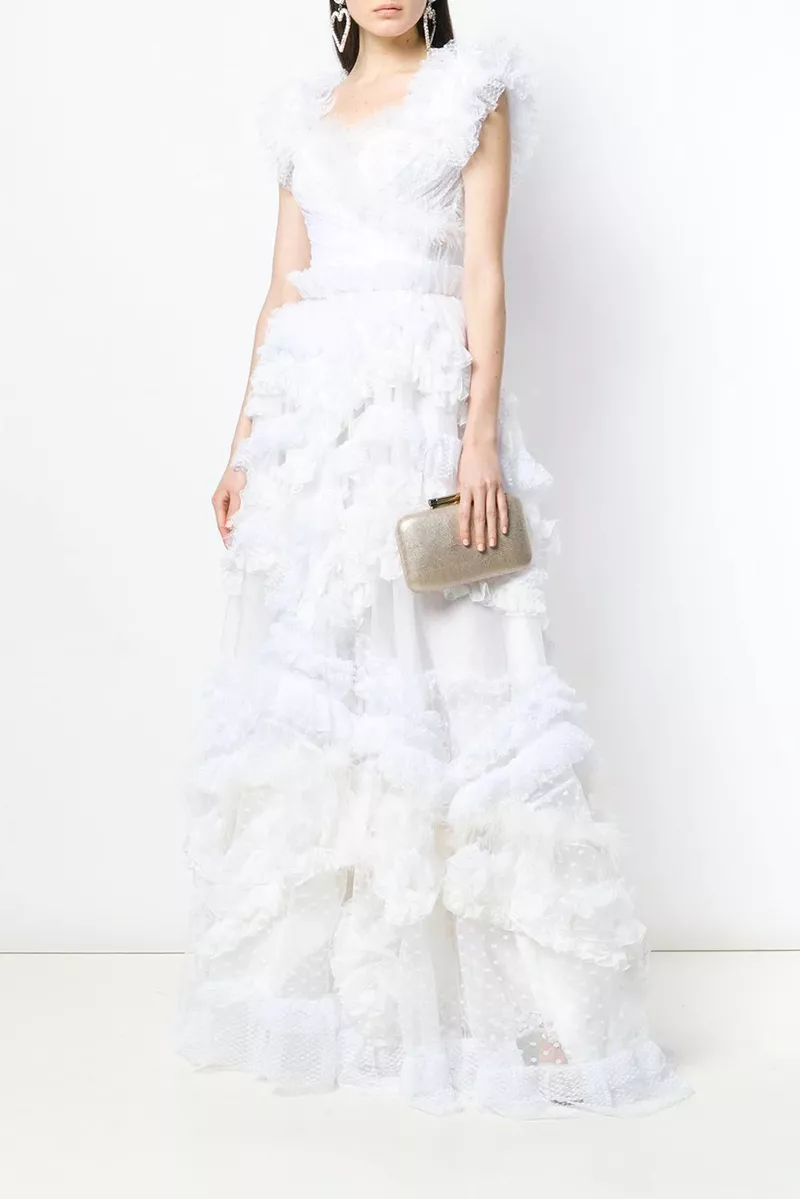 With the comeback of bigger weddings, this is the ideal moment to wear a maximalist, over-the-top dress. This fluffy, unashamedly excessive element is the embodiment of the maximalist design. A full skirt of soft, flowing ruffles is equal parts fanciful and fashion-forward, while a ruffled skirt gives volume to a mermaid shape.
Jumpsuit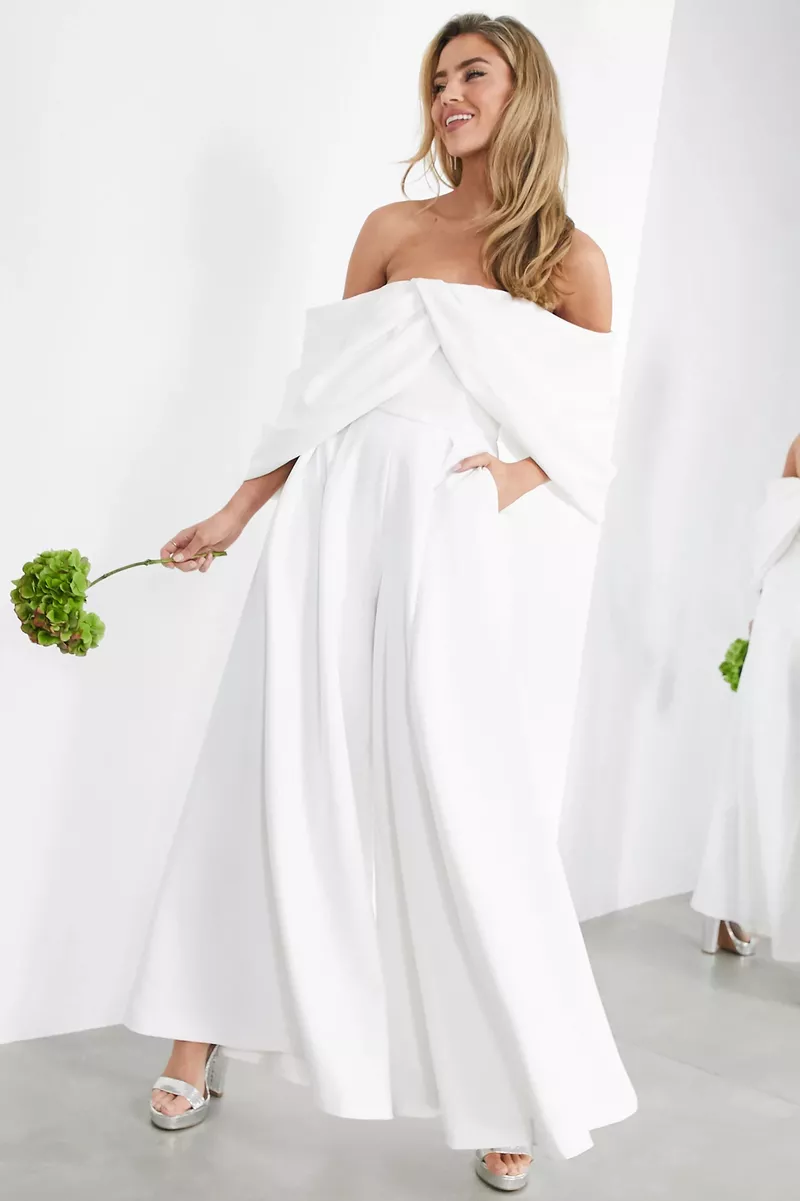 Jumpsuits are a common choice for wedding attire and a solid reason. They're not only stylish and stylish, but they're also straightforward to navigate in, making it a breeze to maneuver the crowd and show off your unique movements on the dancefloor.
Satin Wrap Dress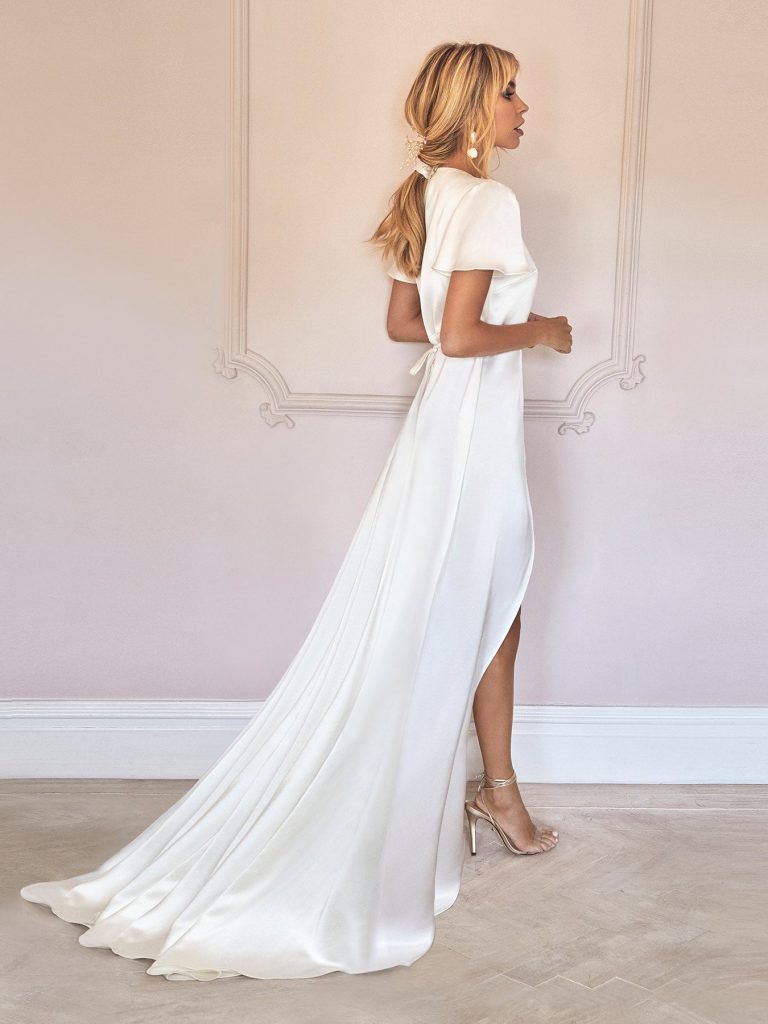 Break up your lockdown clothing monogamy with a garment that's vibrant, lively, and carefree while still sticking to every cocktail dress rule. From your sister's wedding to Friday night at the bar, wearing a kimono-like wrap style with a contrasting floral pattern will make you look stunning.
Two-piece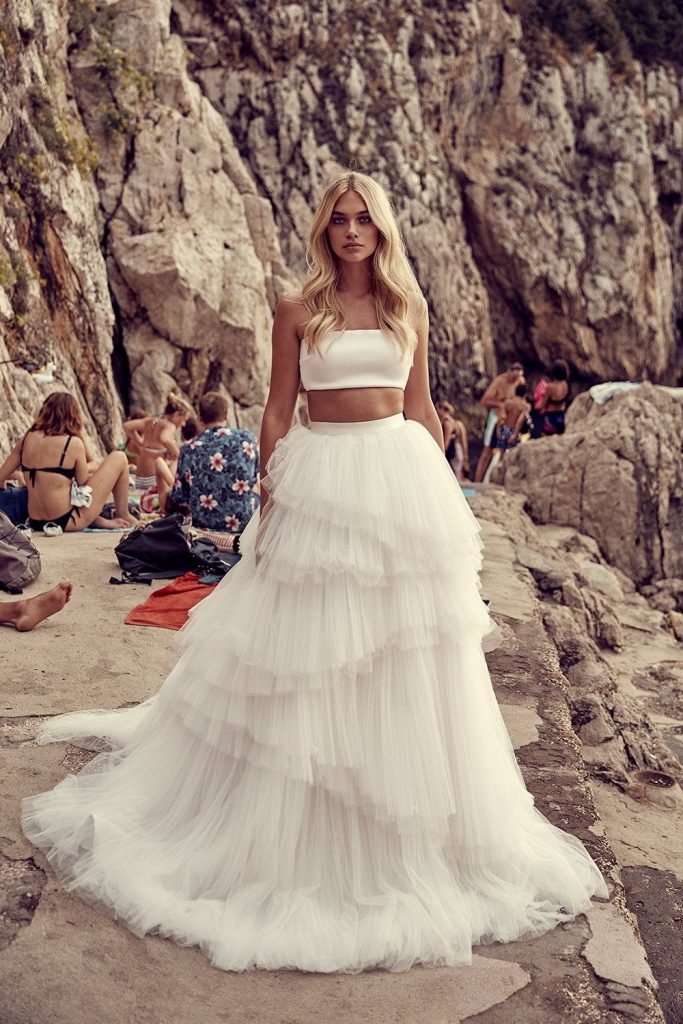 If you're a lady who likes to expose a little body while dancing, the lacy two-piece with a little cropped bodice and a high and low skirt that almost skims the ground is perfect for you. Put the design on for an appearance that is both easy-going and charming. We agree that the wedding day outfit must reflect and express your flair. Many brides like spectacular long dresses made of layers of elegant tulle or elaborately decorated materials, while others prefer simple lines, classic shapes, and delicate accents. Luckily, there is something for everyone.